WORKSHOP
Dramaturgy
Our
Way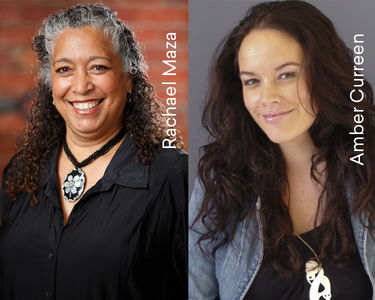 A discussion around dramaturgy for Indigenous playwrights and their works
Rachael Maza (ILBIJERRI Theatre Company) and Amber Curreen (Te Pou and Te Rēhia Theatre Company) lead a discussion around dramaturgy for Indigenous playwrights and their works. How is dramaturgical practice shaped to whakamana indigenous stories?

Join an open discussion as we share our experiences and work towards greater understanding of how to best support our stories and storytellers.
This workshop is targeted at Indigenous playwrights, directors and actors.
Workshop Details
Date Saturday 14 March 9.30am - 11.00am
Venue Te Pou Theatre, Corban Estate Arts Centre
Cost FREE
Entry strictly by application.
Please apply HERE. Places are strictly limited. Successful applicants will be notified by Friday 6 March.
Part of Te Hononga at Auckland Arts Festival supported by Te Pou Theatre and Atamira Dance Company
Click here for more information