WORKSHOP
Joel
Bray
Masterclass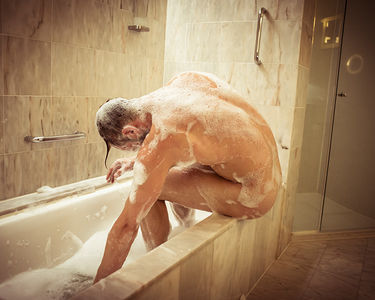 An opportunity for Indigenous theatremakers, dancers and creatives to work with Aboriginal choreographer and performer Joel Bray on creative process
In this masterclass, Joel unpacks the creative process he used in creating Biladurang, including building highly specific 'bodily texture scores' through improvisation, exploring the confessional/autobiographical form and weaving spoken text with movement into a seamless whole.

This masterclass is targeted at choreographers, professional dancers, physical theatremakers or artists working in other forms where embodiment is part of their practice.
Masterclass Details
Date Saturday 14 March 11.30am - 1.00pm
Venue Opanuku Studio, Corban Estate Arts Centre
Cost FREE
Entry strictly by application.
Please apply HERE. Places are strictly limited. Successful applicants will be notified by Friday 6 March.
Part of Te Hononga at Auckland Arts Festival supported by Te Pou Theatre and Atamira Dance Company
Click here for more information