Looking for the perfect gift idea? Maybe we can help!
Forget the wrapping paper and sellotape, skip the shopping malls and give the gift they'll remember forever – the magic of a live experience!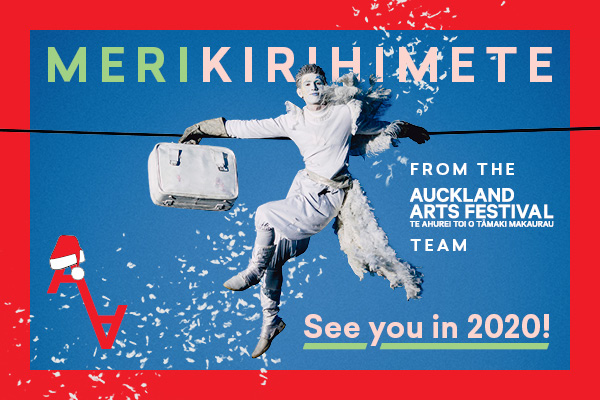 Ah yes, the stress of gift-giving. It's the same every year. We know how hard it can be to get a gift for that special someone. Luckily for you, we have your back! We've narrowed down a list (and we've checked it twice), to help you find the perfect gift for the perfect person. Yule love these gift ideas!


Buying for a family group? The best gifts are the ones you share with the WHOLE family. Check out this collection of family shows on offer for #AAF2020 and ALL of them have family or group specials! Woohoo!

DIMANCHE | CIRCOLOMBIA – ACÉLÉRÉ | 
PLACE DES ANGES | WOLFGANG'S MAGICAL MUSICAL CIRCUS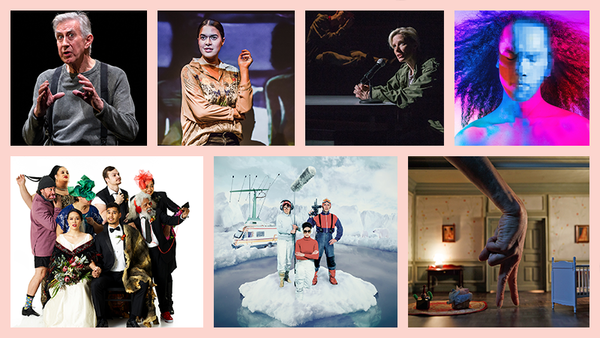 A theatre lover in the family? What about someone who loves a good show? Better yet, someone who likes to put on a good show! Challenging, ELECTRIFYING, ingenious, QUIRKY, inspiring and funny ... we've narrowed down the best theatre shows that would make perfect Christmas gifts.
WATT | UPU | MOUTHPIECE | BABBLE | 
BLACK TIES | DIMANCHE | COLD BLOOD


From the littlest family members to those who enjoy the saucy side of life, we've got a circus show that will make an amazing gift. Have someone who enjoys a big Christmas feast? We have sword swallowing! What about a bit of music? We've got Mozart like you won't have seen or heard before ... and then there are acrobats, aerial antics and lively vibrant Latin moves.
WOLFGANG'S MAGICAL MUSICAL CIRCUS| CIRCOLOMBIA – ACÉLÉRÉ | PLACE DES ANGES| LIMBO UNHINGED



There's nothing quite like kicking back on Christmas Day and enjoying a few good tunes! But there's nothing like seeing and hearing them played live. With a diverse range of musical performances there's sure to be a show for everyone – here are our picks. PLUS we've pulled together a Spotify playlist HERE, feel free to put it on while getting Christmas lunch ready! 

@PEACE AND THE PLUTONIAN NOISE SYMPHONY  | AMANDA PALMER: THERE WILL BE NO INTERMISSION | ESTÈRE - INTO THE BELLY OF CAPRICORN



A dancer in the family? Or those who appreciate dance? Treat that special someone to a dance show. From Contemporary Ballet to Latin Hip-hop , there's a style for everyone at #AAF2020. Who knows? Perhaps they'll pick up a new move or two!

SNOW WHITE | BILADURANG |
CIRCOLOMBIA – ACÉLÉRÉ | THE CURRY HOUSE KID



Choose a stunning experience in our classical programme – opera, a new concerto, a celebration of Beethoven or a once-in-a-lifetime concert by one of the world's greatest choral ensembles.
EIGHT SONGS FOR A MAD KING | CLARION |
BEETHOVEN 250 | LAGRIME DI SAN PIETRO

From all the team at Auckland Arts Festival, have a wonderful Christmas and a splendid New Year. We'll see you in 2020.