Estère
-
Into
The
Belly
of
Capricorn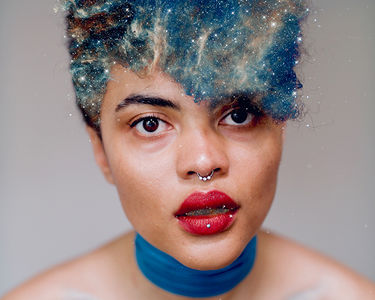 Due to the impact of COVID-19, this performance has been cancelled.

With a flair for exploring uninhabited terrain, the captivating and idiosyncratic Estère unveils her latest music – and an exciting new live performance concept – at the Spiegeltent this summer.
Estère, aka the Empress of Electric Blue Witch-Hop, is one of Aotearoa's finest solo acts. And if you've yet to discover her transfixing blend of velvety vocals and cross-pollinating sonic landscapes, she's also one of music's best kept secrets. A high-flying artist who's conquered Europe, toured the world and opened for the likes of Grace Jones and Erykah Badu, Estère's innovative approach to music and performance is something not to be missed.
Into the Belly of Capricorn is an inspired performance work that braids together theatre, set-design, lighting and costume into a contemporary live-music show unlike anything else, featuring Estère and her powerhouse band. Luxuriating in the human unconscious, Estère's boldest outing yet is shaped by the immense talents of award-winning director Sara Brodie, lighting designer Jo Kilgour, and audio-visual creative Kaysha Bowler. Be among the first to welcome this uniquely theatrical offering within the realm of live music into the world.
This is a seated performance.
We caught up with Estère and talked about her upcoming performance. Watch here

Read an interview with Estère in Metro here


Credits

In collaboration with Sara Brodie and Jo Kilgour
Image Paascalino Schaller
[A] funny, charming, gracious and articulate performer.

— The 13th Floor