14 February 2020
The angels behind the show
We catch up with two of the 'angels' in Place des Anges.

Performing in Place des Anges is a talented cast of 26, most of whom come from backgrounds in the outdoors industry – ropes specialists, caving and canyoning instructors, climbing experts, paragliders and base jumpers.
Hailing all the way from France, we had the chance to chat with two of the angels – our 'cover boy' Arthur Meauxsoone (32) and Rémy Legeay (32).
Arthur Meauxsoone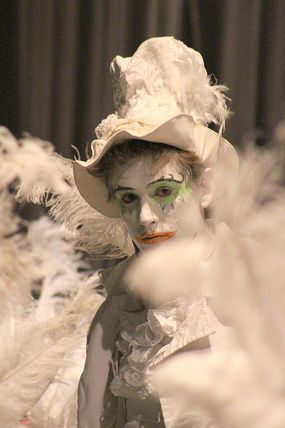 Arthur describes zip lining, strung between towering cranes, above thousands of people while feathers cascade around him as magic. "It's incredible," he says.  "This is why I do this."
When Arthur is not performing alongside his fellow angels, he is a caving and canyoning instructor, and outdoors enthusiast. Arthur has been with Compagnie Gratte Ciel for six years and says performing as an angel in the show is a far cry from being underground discovering new caves in Mexico, France or at Mount Blanc.
The son of well-known Belgian speleologist and documentary maker Guy Meauxsoone, Arthur says he has been caving and in the outdoors all his life. "When people asked me what I wanted to do when I was older, I would say I wanted to work as a speleologist and take people into caves. I love exploring new things and discovering new places."
He also can't wait to discover New Zealand. "I saw New Zealand on the map and I'd heard about all the mountains, the oceans and the wildlife and I said I'd like to go there. Coming to New Zealand is a dream come true and I can't wait to go hiking, caving and canyoning."
 
Rémy Legeay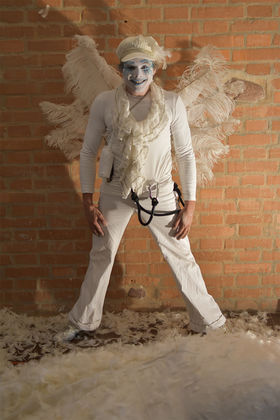 Rémy comes from an outdoors background as a ropes expert and has been with Gratte Ciel for 10 years – he heard of the company while training as a ropes instructor.
As well as performing, he's the company's head rigger and aerial designer and is in charge of overall safety, of the 'angels' and the public attending the show.
"In Auckland we're working 50 metres above the ground, but in some countries where we have performed from buildings, we have been up to 100 metres above the audience. Safety is the most important thing for me – making sure everyone is safe. So while I love all the special moments of performing the show, I'm also very focused on keeping an eye on everybody and the whole installation."
Rémy adds that seeing the audience respond to the show makes all the months of preparation worthwhile. "We see the joy this brings to people and that is the best thing."