Kereama Taepa
Transmission
(NZSL)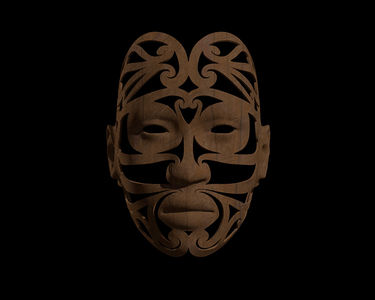 Transmission is a major exhibition by award-winning, multidisciplinary artist Kereama Taepa.
NZSL Guided Tour Sat 14 Mar 3.30pm
FREE, but please registration essential
Kereama Taepa's practice demonstrates the long tradition of innovation within te ao Māori. His use of virtual reality and 3D printing has infused whakairo (carving) with new modes of address, interaction and portability that extends from the gallery walls to everyday dress.
Transmission explores the infinite possibilities of digital technologies to transmit mātauranga Māori. Taepa considers digital technologies beyond their immediate application, locating them within Māori paradigms that simultaneously connect to stories and offers space to embed personal narratives as a way forward into the future.
Transmission runs Thursday 12 March to Sunday 3 May


TO REGISTER
Register online using the Google booking form HERE
Download and complete the booking form HERE
Email the completed form to [email protected]
For assistance text 0210 804 3142 or email [email protected]
Credits

Image Kereama Taepa, Untitled, 2019