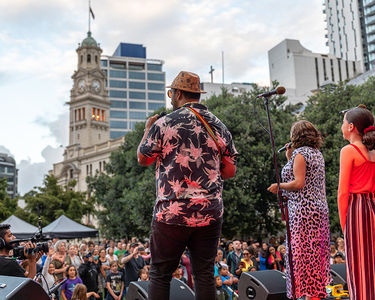 Let your voices soar with us as we kick off the Festival in style again at TIRA in Aotea Square.
Join Hollie Smith, Hātea Kapa Haka and the six Auckland choirs from Everybody Sings to sing a playlist of iconic waiata.
14 years ago, amidst the backdrop of Mt Roskill and from the soundtrack of Toa Fraser's hit movie, No. 2, Hollie Smith electrified the airwaves with her iconic rendition of 'Bathe in the River', penned by Don McGlashan. The song spent 37 weeks in the top 40 and is now part of the soundtrack of a nation, while Hollie Smith has become one of Aotearoa's most beloved voices. To open this year's Auckland Arts Festival, Hollie Smith is breathing new life into this mighty waiata, by singing a reo Māori version.
From 'Bathe in the River' to the National Anthem in te reo Māori, waiata set to the tune of 'Bohemian Rhapsody', and soulful tunes by Hollie Smith, we are set to sing our hearts out together at TIRA 2020.
Turn up on the night and sing-along, or join us for open rehearsals in the lead up to the event.

Learn the waiata with our Tira Tutorials HERE 
Download the lyrics HERE 
Download the Tira app on Google Play or the App Store.


Listen to an interview with choir leaders Steven Rapana and Kate Bell on RNZ National here
Watch an interview with Hollie Smith here


Tira Rehearsals
Rehearsals for Tira are FREE and open to everyone.
There are two mass rehearsals in Auckland City (registration not necessary, just show up on the day) and Everybody Sings rehearsals at the times and venues below. Registration is essential for rehearsals except for those at Auckland Town Hall and St Matthews in the City. Register here

City
Sunday 1 March 9.30am–12.30pm
AAF & Everybody Sings
Choir Leaders: Steven Rapana and Kate Bell
Venue Concert Chamber, Auckland Town Hall
(Registration not required – just show up on the day)
Saturday 7 March 9.30am–12.30pm
AAF & Everybody Sings
Choir Leaders: Steven Rapana and Kate Bell
Venue: St Matthews in the City, Auckland CBD
(Registration not required – just show up on the day)
Remuera
Wednesday 4 March 7.15pm–9.15pm
She Sings
Choir Leader: Kate Bell
WOMEN ONLY
Venue: 57 Richard Farrell Drive, Remuera

Howick
Wednesday 4 March 7.30pm–9.30pm
Everybody Sings Howick
Choir Leader: Sarah McNabb
Venue: 30 Cook Street, Howick
Hobsonville
Thursday 5 March 7.15pm–9.15pm
Everybody Sings Hobsonville
Choir Leader: Kate Bell
Venue: Hobsonville Point Primary School Hall, De Havilland Drive, Hobsonville Point
Mt Eden/Epsom
Thursday 5 March 7.30pm–9.30pm
Everybody Sings Mt Eden
Choir Leader: Steven Rapana
Venue: Ngaire Ave Bible Chapel, 3 Ngaire Ave, Epsom

Stonefields
Monday 9 March 7.15pm–9.15 pm 
Everybody Sings, Stonefields
Choir Leader: Kate Bell
Venue: Stonefields School Hall, 81 Tihi Street, Stonefields
Titirangi
Monday 9 March 7.15pm–9.15 pm 
Everybody Sings, Waitakere
Choir Leader: Jo Kelsey
Venue: Kaurilands Primary School, 109 Atkinson Road, Titirangi

Credits
Creative Director Tama Waipara
Music Director  Steven Rapana

Performers
Hollie Smith
Hātea Kapa Haka
The Auckland choirs of Everybody Sings
Image Eu-Lee Teh
Troy Kingi & Ria Hall performing at TIRA, 7 March 2019
Supported by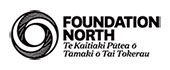 With support from